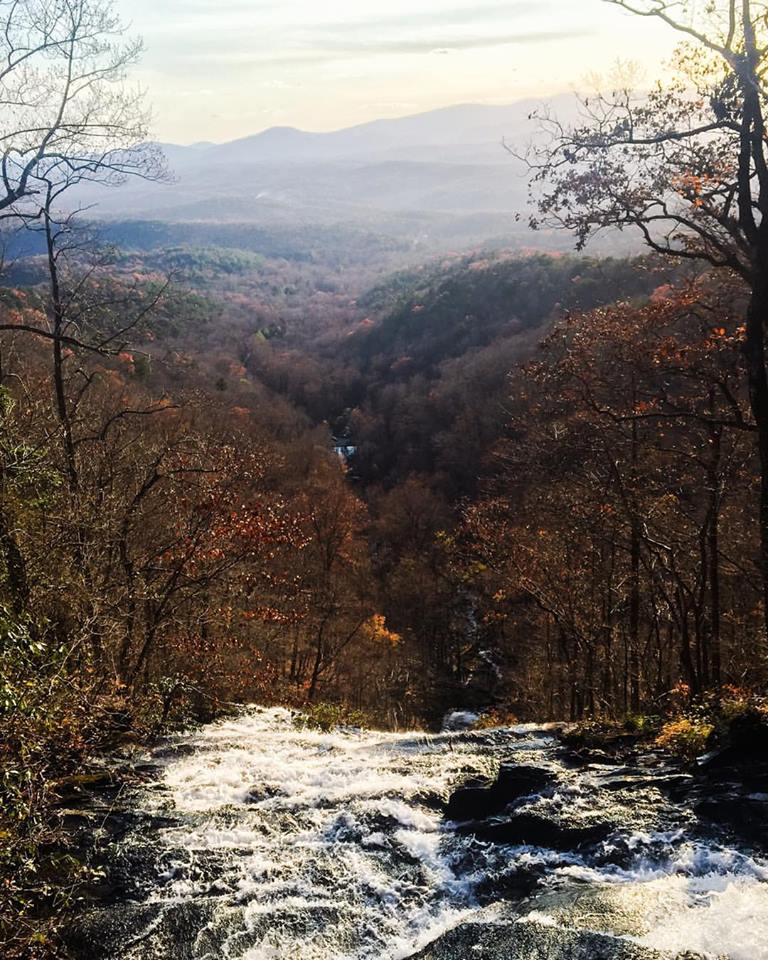 NOVEMBER
Gratefulness and Blessings
This months focus is about the holiday, Thanksgiving. Although we teach the character quality of gratefulness to our kids throughout the year, we spend extra focus in this area this month.
1
GRATITUDE
Everyday we talk about at least one thing we are grateful for in our lives. We discuss this at breakfast or dinner, around a bonfire, while driving in the car together, or at anytime. Some of us keep a journal this month, and throughout the year. Openly discussing what we are thankful for helps take bad attitudes and emotions this time of year. It is easy to become a little down or even depressed. Don't let it. Start a thankful list and you will see all the great things in our lives.
2
BONFIRES
It is cool and crisp enough to start bonfires. We have a tradition to have several bonfire parties throughout the season for friends and family. I love togetherness and this is a perfect way to gather everyone together during the colder months in the evenings.
We will have a simple evening of just our family, eating a soup or roasting hot dogs. It slows us down, and gives us a great opportunity to open up and talk. This is especially great with busy teens to give us a calming time to have conversations. For some reason, we always end up reminiscing about our past with our children. And sharing our favorite memories with them.
We host several bonfires for family and some simple evenings for friends. Nothing is ever fancy, just SimplyTogether. (which is also a series of parties I post on my Holiday/Party page)
We gather for soups, simple foods, or just some good ol' s'mores. We love for the kids to invite their friends for a place to just chill. It's great for the teens to have a place to hang with friends. Everyone is always welcome to our home. Even if they weren't invited by us personally, they know they are welcome anytime they hear about it.
3
CAMPING
It is still a great time to camp. Well, for us it's always a great time to camp. We have traditions to camp during time change, which is around my husbands birthday this month. Camping helps reset your body clock, so it's easier on us during time change. The changing of the leaves is absolutely beautiful. We love to hike and and bike trails. It's amazing to see all the different changing of the leaves and trees. It's like a gift from God to be able to talk to our kids about the beauty in nature that He gave us to enjoy.
Some times, we will leave the morning after Thanksgiving for a long weekend kayaking and camping trip.
Check out REI's #OptOutside movement. HERE
You can visit our CAMPING page to see our favorite places and ideas.
4
THANKSGIVING
This entire month we doing Thanksgiving crafts and thankfulness ideas. We do leaf rubbings, make pumpkin play-dough, apple stamping, nature boards, hand print trees. We have done several versions of A Thankful Tree. One of construction paper hand prints, what we are thankful for written on each hand. But, my favorite is to gather sticks and branches to put in a vase, make leaves out of autumn style scrapbook paper, and add a leave or more everyday of our thankfulness. I have also put our Christmas Tree up right after Halloween and added only the lights. I spend a craft day making leaves out of scrapbook paper, hole punch a hole on the top, and tie red yarn for a loop on each leaf. We add leaves everyday, written on each a thankfulness from each person throughout the month. Maybe that's really my favorite idea. I love sitting quietly before the house wakes on Thanksgiving morning drinking coffee with the twinkle lights of the tree. It also makes it easier to start decorating for Christmas, which is a tradition to decorate the tree the day after Thanksgiving. I'm all about planning ahead to make things transition smoothly without stress.
You can see the ideas on my Thanksgiving page
You can see some more ideas on the Autumn page
One of my favorite memories of a holiday was Thanksgiving. I loved watching the Macy's Thanksgiving Day Parade. So, when I had children I wanted to keep the tradition of watching it with them. After a traditional breakfast Hashbrown Casserole, we gather to watch a little bit of the parade. Not all sit still and enjoy watching the entire parade. Throughout the morning, we make thanksgiving dinner dishes, run around and play. When Santa comes at the end, we gather to watch, then we are off to Gramma's to gather with family. After a great dinner, we gather the kids, big and small, for a football game. This is a tradition I always dreamed of doing with my kids when I was young. It doesn't happen every year, depending on weather, but we attempt it.
5
RECIPES
6
BOOKS
Thankful Together by Holly Davis
Hide and Seek Turkeys by Judith Ross Enderle
10 Fat Turkeys by Tony Johnston
Barney's Thanksgiving
The Night Before Thanksgiving by Natasha Wing
The Berenstain Bears Prize Pumpkin
I am the Turkey by Michele Soble Spirn
Thanksgiving is... by Gail Gibbons
The very First Thanksgiving Day by Rhonda Gowler Greene
Thankasgiving on Thursdy- Magic Tree House
Ready Freddie Thanksgiving Turkey Trouble by Abby Klein
Squanto, friend of the pilgrim
Mayflower Treasure Hunt- A to Z Mysteries
Thanksgiving Thief - Nancy Drew and the Clue Crew
Aunt Jo's Scrap Bag VI- An Old Fashion Thanksgiving- available free to listen on LIBRIVOX
The Second Thanksgiving by Douglas Lloyd McIntosh
AUDIO- Adventures in Odyssey The Truth Chronicles- this is my favorite story for the real thanksgiving
7
MOVIES
There really aren't many great Thanksgiving movies for children so we watch several about thankfulness and movies centered around the holiday, too. Then, we have a few for only the teens and only adults. Use your own discretion.
Alvin and the Chipmunks- Alvin's Thanksgiving Celebration
Winnie the Pooh- Seasons of Giving
Miracle on 34th Street(beginning of movie starts with the parade, we watch Thanksgiving evening or weekend)
Planes, Trains, and Automobiles(more for adults)
* I am an Amazon Affiliate. If you purchase anything from my links above on Amazon, I will get a small compensation. Thank you for your support!