Camping with Children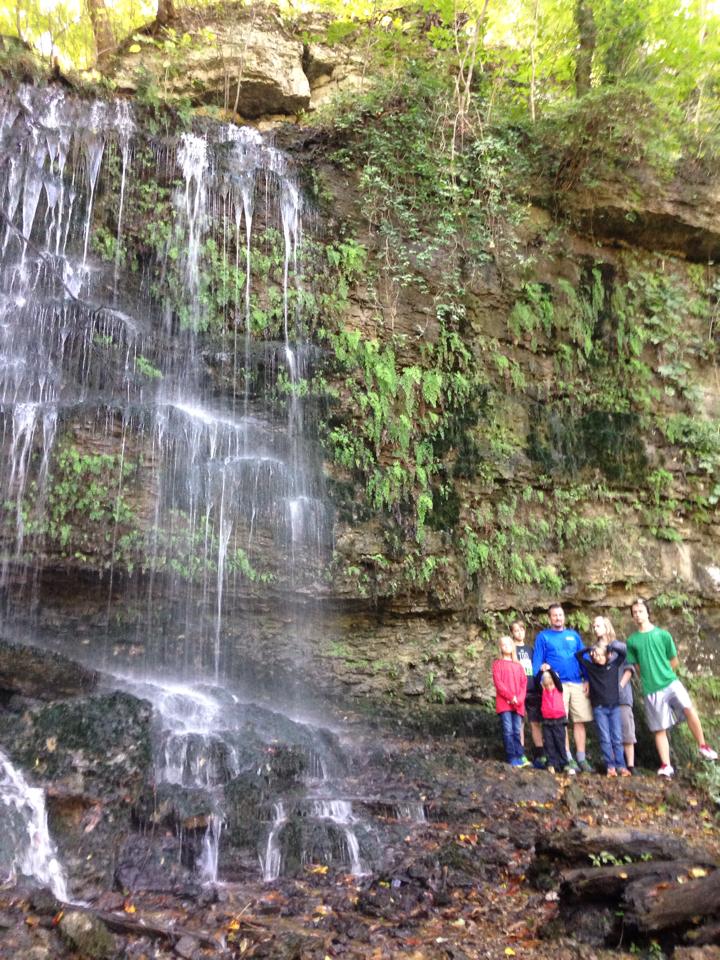 Camping with children can either be a lot of work or a lot of fun. It depends on how you prepare for it. I'll give you some tips that has helped me along the way. The key is to keep things as simple as possible.
Give each child their own camping backpack. Choose a durable one with pockets, zippers, and places to clips

accessories and lightweight, yet large enough to carry everything they need.

We use the kids school backpacks to cut down on extra expense and having extra stuff.

Give each child their own compact sleep bag and sleep pad to keep in their backpacks.

Use carabiners to attach small flashlights, whistles, compass, etc...

Give each child a stainless still cup, preferably with a top. This will be theirs to use for hot cocoa, drinks, oatmeal, and soups. They need to be responsible for cleaning after each use.
Make a place in their packs to keep their own beanie hat and gloves.
Let them choose which snacks they would like to keep in their packs- granola bars, trial mix baggies, hot cocoa packs, oatmeal baggies, protein bars, etc... Teach them how to ration out their supply to last the camping trip.
Skivvy Roll their outifits- Fold clothing long ways, roll up tightly. Put socks around to secure them. Or you could use rubber bands or string to tie each outfit together. Don't forget to add socks and underwear and under layers(made of capeline) in the winter. Don't forget swim suits and PJ's. It always seems like we need swim suits, even when we don't think we would need them.
Speaking of clothing- Your are camping so you don't need to be perfectly clean. It will be okay if your child wears the same jeans all weekend. It just depends on how dirty they get. Try to pack as little as possible. It helps with keeping everything as simple as possible.
Let them pick out what "toys" they would like to keep in their packs- binoculars, deck of cards, small cars/doll, coloring book, glow sticks, finger lights, frisbee, football, hacky-sack ball, etc...Kids don't need a lot of entertainment. They have nature to play with! Make things with sticks, acorns, and leaves. Keep it simple!
Have Fun! Hike, kayak, fish, swim, play football, play tag, make things with sticks/ rocks/ leaves, tell spooky stories around the campfire.

Keep food simple with little to no clean up. Sometimes you might want to make something special, but mostly keep it simple. Kids don't want anything fancy. Most of the time you won't even need plates. Make everything ahead of time and freeze. See Camping meal Plan sections for recipes. Try to plan things you would only make on a camping trip. It helps make memories. My boys get excited thinking about heating the campurritos over the morning fire for breakfast.
roast hot dogs over the fire
make sandwiches in a pie iron and heat over the fire
foil packets- meat/ chicken with veggies and seasonings. Heat on grill over fire.
campurritos
classic s'more/ cookie s'mores
oatmeal baggies (made in their own cups)
kebobs- chicken and veggies, steak and veggies, bacon wrapped chicken and pineapple, etc...
Serve with chopped veggies and fruits in tupperware or glass containers.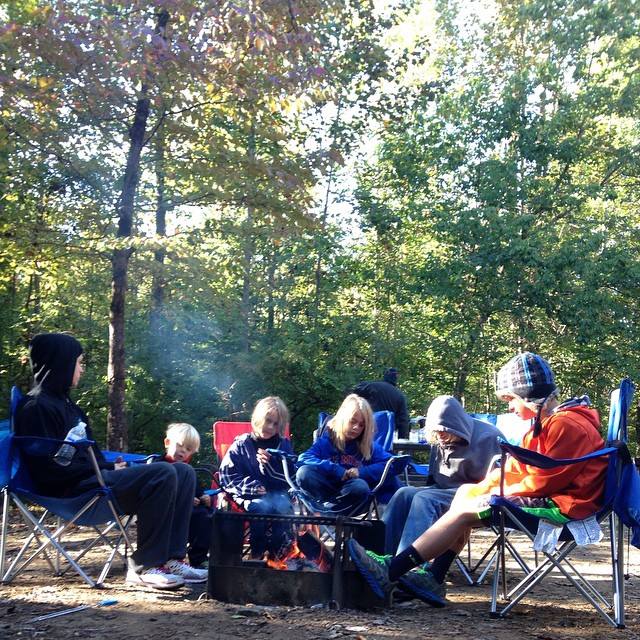 Hiking with Kids
Short hikes- parents can pack their backpacks with plenty of waters and snacks.
Long hikes- kids can have a Camelback for easy access to water and staying hydrated while walking.
It is up to the child if they would like to take his own pack. They usually get irritated with it.
Get a map and talk about what you will be doing. Kids like to know the plan.
Let kids help decide what hike they want to do.
Younger child like wearing ducktape bracelets( sticky side out). They can add nature that they find for a collection. It gives them something fun to think about instead of focusing on the walking itself.
Use a great quality carrier for infants and smaller kids. We always had a Kelty. Our kids walked on their own by the age of 4, without the carrier. Sometimes they would tired, we would just take turns putting them on our shoulders.
Take your time. There is no need to go fast. Our boys all had different speeds and hated waiting on the slower ones. Give those kids special tasks and activities(like the ducktape bracelet, being the lookout for wildlife, spotting special plants using a plant guide, spotting different footprints using a footprint guide.etc...) Slow and steady wins the race.
Take as many breaks as you can. But a body in motion stays in motion. Don't take long breaks.
Focus on a middle point and plan to stop for snacks and play time. Ex: Hike to a waterfall and eat and play. Hike to an overlook and eat.
Have FUN with your kids!
Kids don't like being bored. There is so much to do in the nature. Make sure you enjoy every minute you have! Encourage them to use what is around them for creative play.
Hike

Bike

Fish

Swim

Play in the creek

Kayak

Canoe

Play glow-tag

Play ring toss with glow sticks

Tell spooky stories

make things with nature- sticks, rocks, acorns, leaves

Make nature ducktape bracelets

Visit nature centers

Relax in a hammock- its fun for the kids! Relaxing for adults

Swim in waterfalls

Jump off of waterfalls!

Play catch-football, baseball

Play lacrosse

Play Disc Golf

Go on a Nature Scavenger Hunt

Have a Dance Party at night with the light of the campfire and lanterns and Moms music from her Spotify Playlist or iTunes Playlist. This is a must for this family!
After little ones are in bed, sit around the fire and talk with your teens. This is a great way to connect with them! They can't escape to their rooms! :)
Play cards at the picnic table
Take books about the area you are camping. Research things you can do while in the area. Hikes, mountains, creeks, other campgrounds, outfitter stores, etc...