Family Eats Around Memphis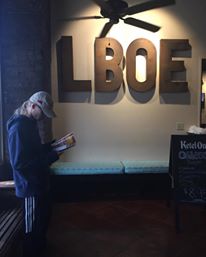 Kids Eat FREE:
1. IHOP- 4pm-10pm kids eat free
2. McAllisters- Tuesdays free kids meals per 1 paying adult 3pm-close/Saturdays-all day- free kids meal per 1 adult(different location offer two kids meals free)
3. Central BBQ(Summer Location)- Kids meal free on Monday and Tuesdays
4. Danvers- Tuesdays free kids meal with adult purchase
5. Holiday Ham- Tuesdays and Thursdays after 3pm free meal
6. Applebee's - Tuesdays Kids eat free all day, 2 kids per adult(Union location)
Fun Eats
1. Kooky Canucks- order the Kookamunga burger to share, a few orders of fries, and the Avalanche

2. Joe's Crabshack- sandy playground area
3. Mellow Mushroom
4. Huey's
5. Trolley Stop Market
6. Memphis Pizza Cafe
7. Flying Fish
8. Booksellers Bistro inside Booksellers of Laurelwood
9. Cafe Eclectic
10. Arcade
11. Chickfila
12. Skewer
13. A Schwab Soda Fountain
14. Cosmic Coconut
15. Jerry's Sno-Cones
16. Whole Foods Market
17. Gametime- (Arlington)
18. Milano's Pizza- Next to the Bartlett 10 discount movie theater.
19. Sweet Noshings
20. Muddy's Bake Shop
21. Off The Hoof(Arlington)
22. Hard Rock Cafe
23. Gibson's Donuts
24. Cheesecake Corner
25. Newk's
26. Waffle House
27. Bahama Breeze
28. Buffalo Wild Wings
29. Cheddars
30. El Mezcal
31. Rock 'N' Dough Pizza Co.
32. Gracie's
33. Memphis Pizza Cafe
34. Belly Acres
35. Railgarten
36. LBOE- voted best burger in the world 2017