Dr Seuss Birthday Party

I'm sorry they are little fuzzy. pictures will be on here Friday. I hope this encourages you until then.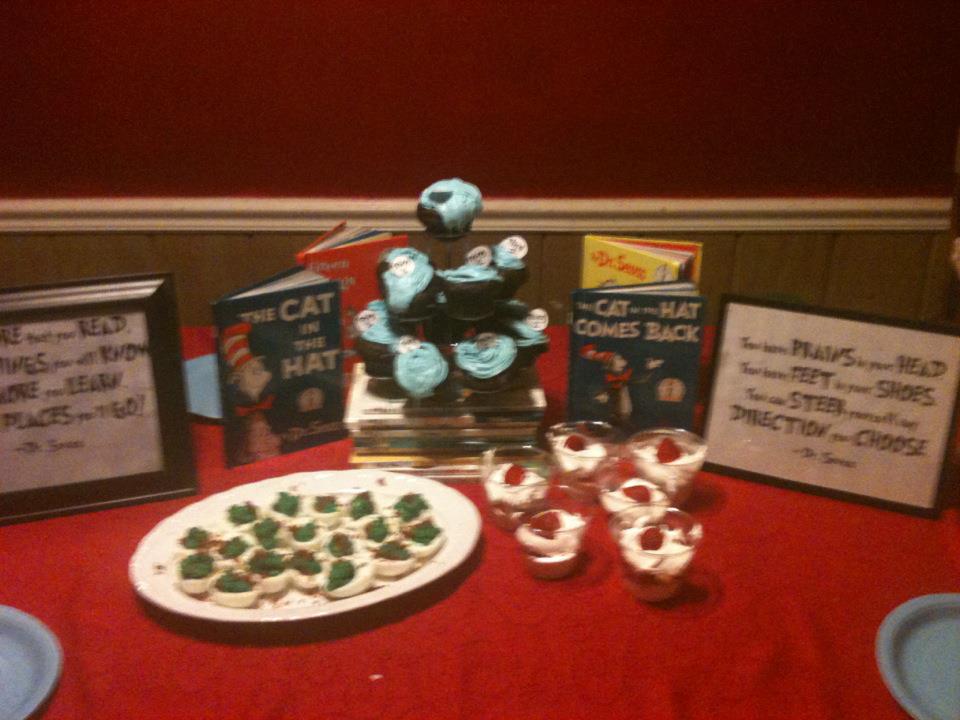 Table scape: closeups with recipes below...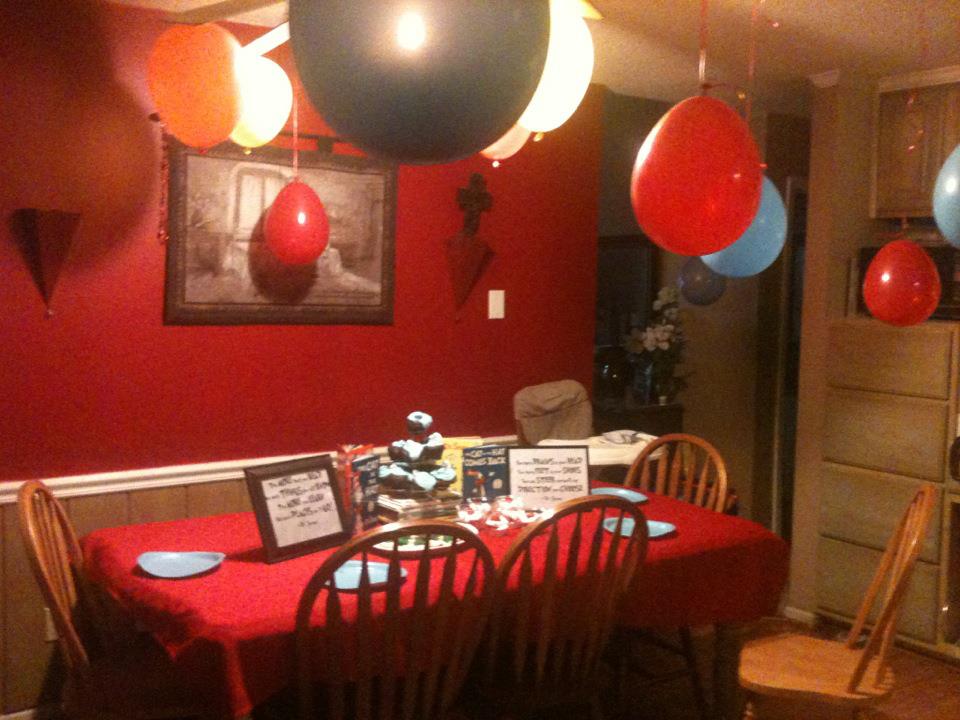 room decor with balloons everywhere, even hanging from the fan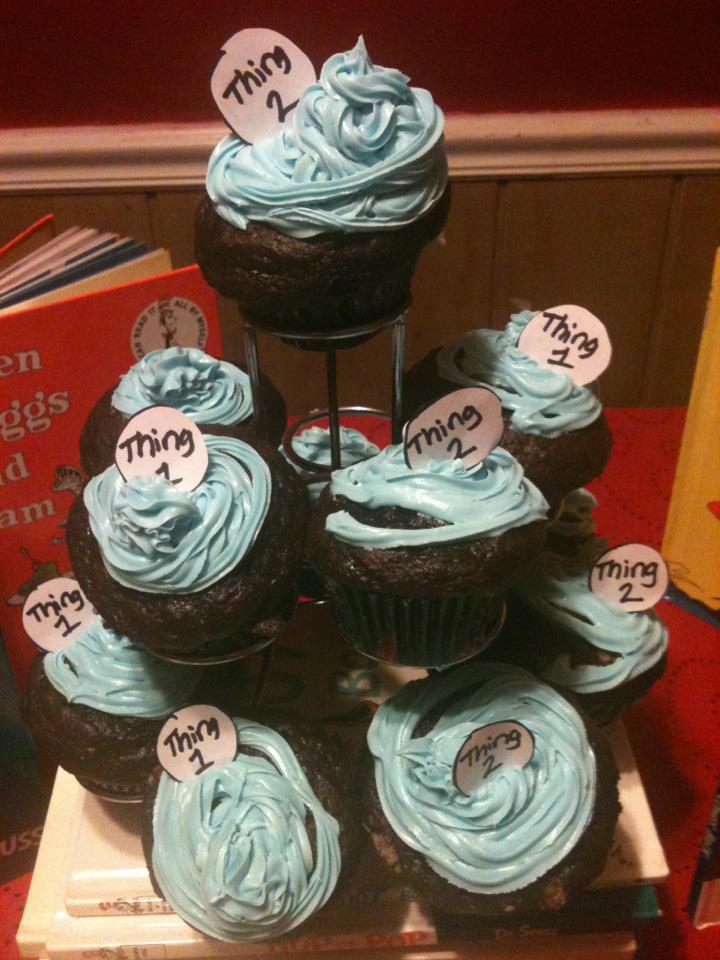 Thing One and Thing Two Cupcakes:red velvet cupcakes with blue frosting. This year I am doing blue cotton candy, if I can find it.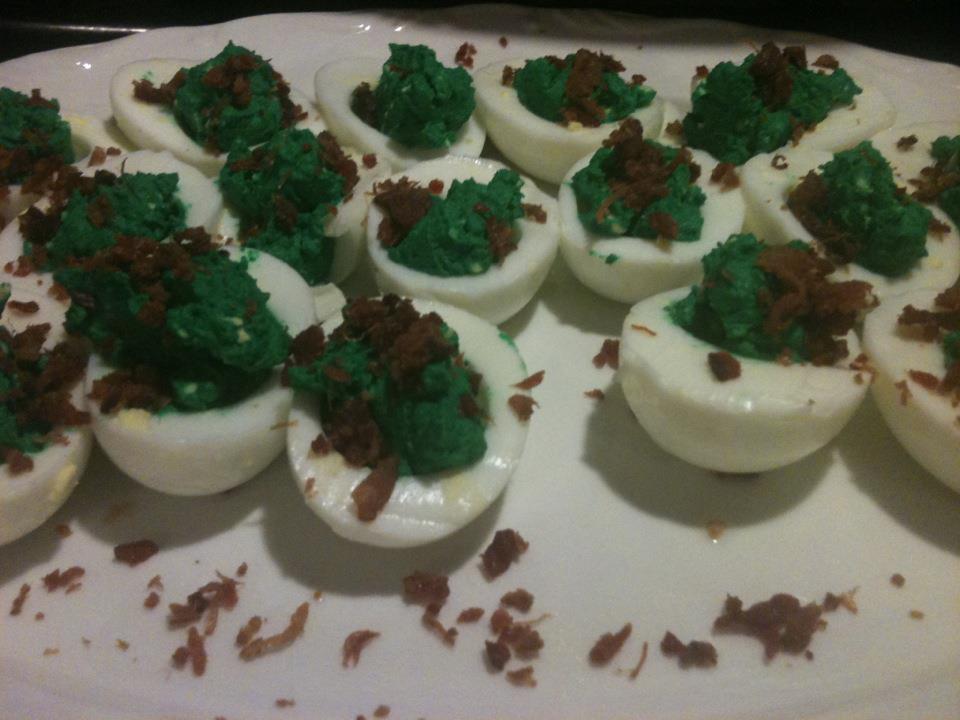 Green Eggs and Ham(real bacon crumbles): hard boiled eggs. yolk mixed with mayo and green food coloring.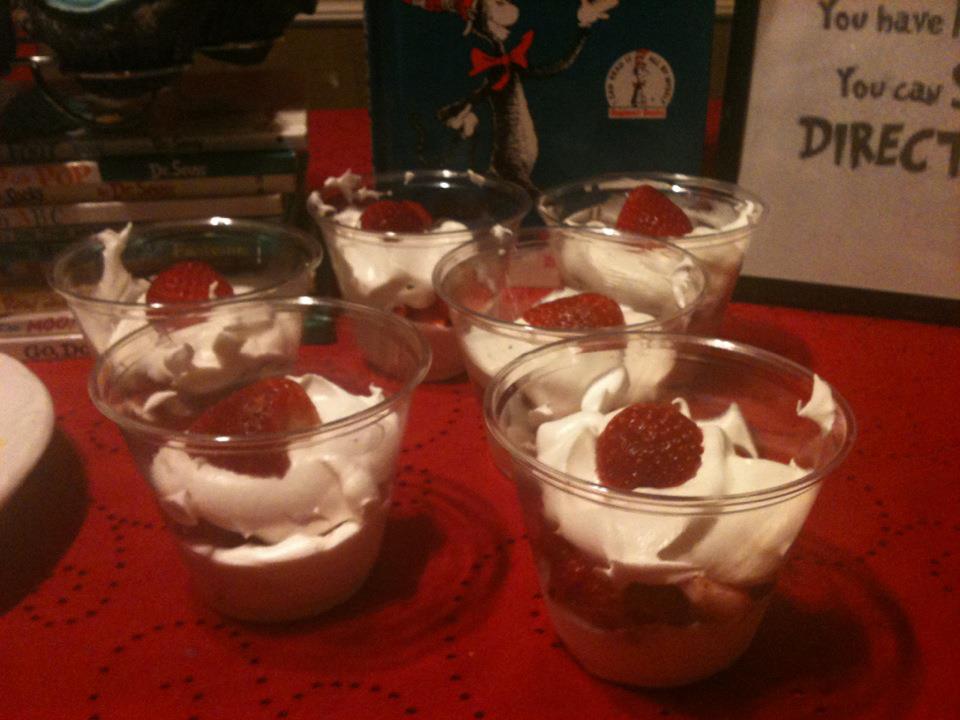 Cat's Hat: layers of cool whip and sliced strawberries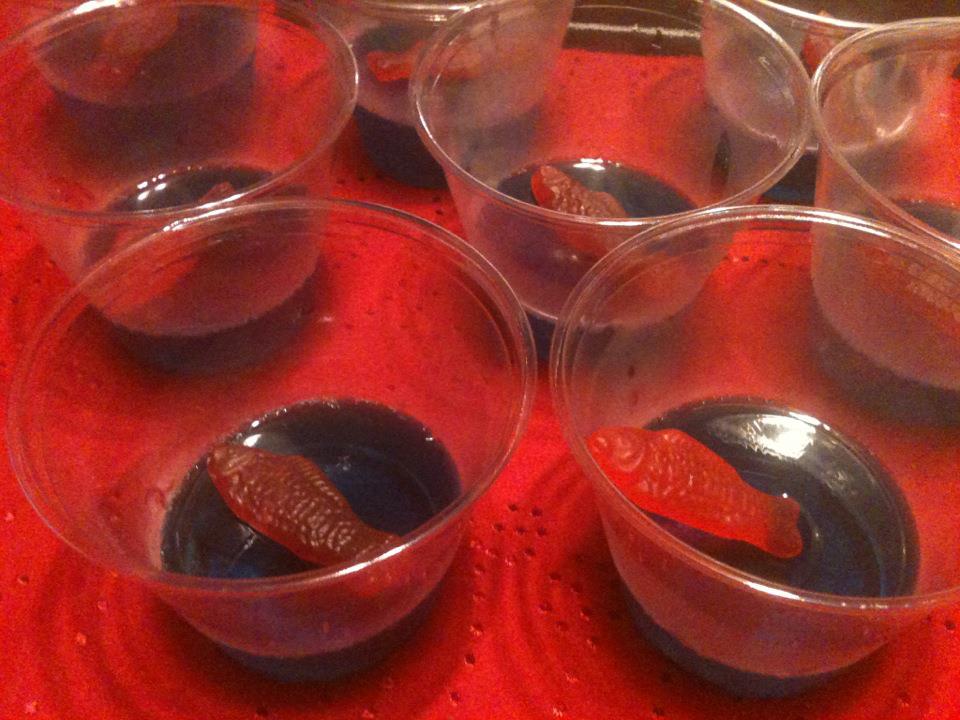 One Fish, Two Fish. Red Fish, Blue Fish: Blue Jell-o and Swedish fish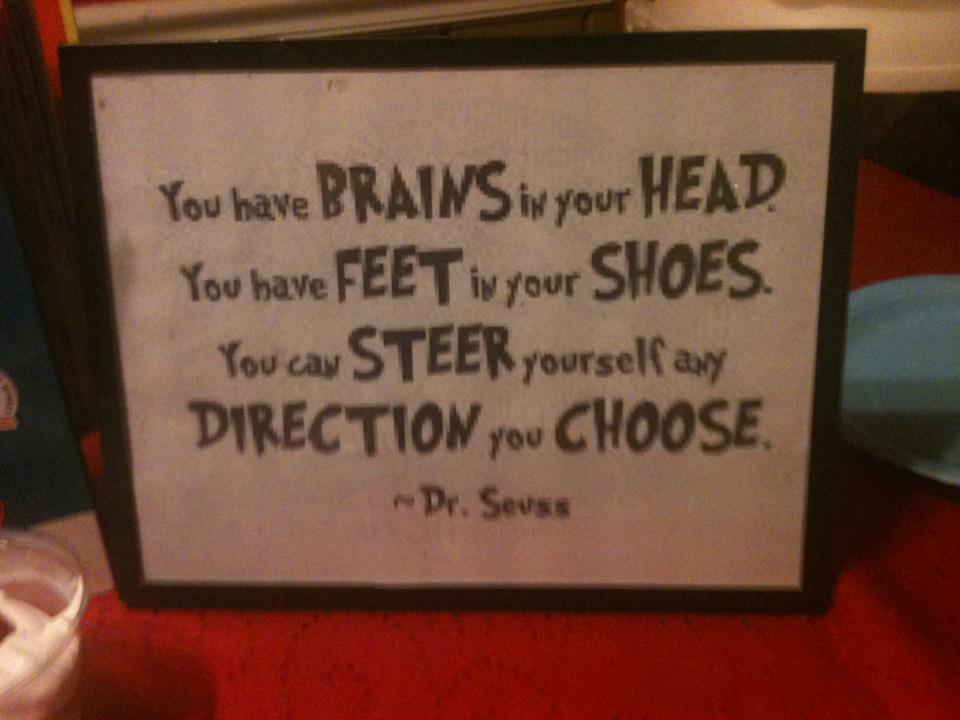 Framed Dr. Seuss quote for decor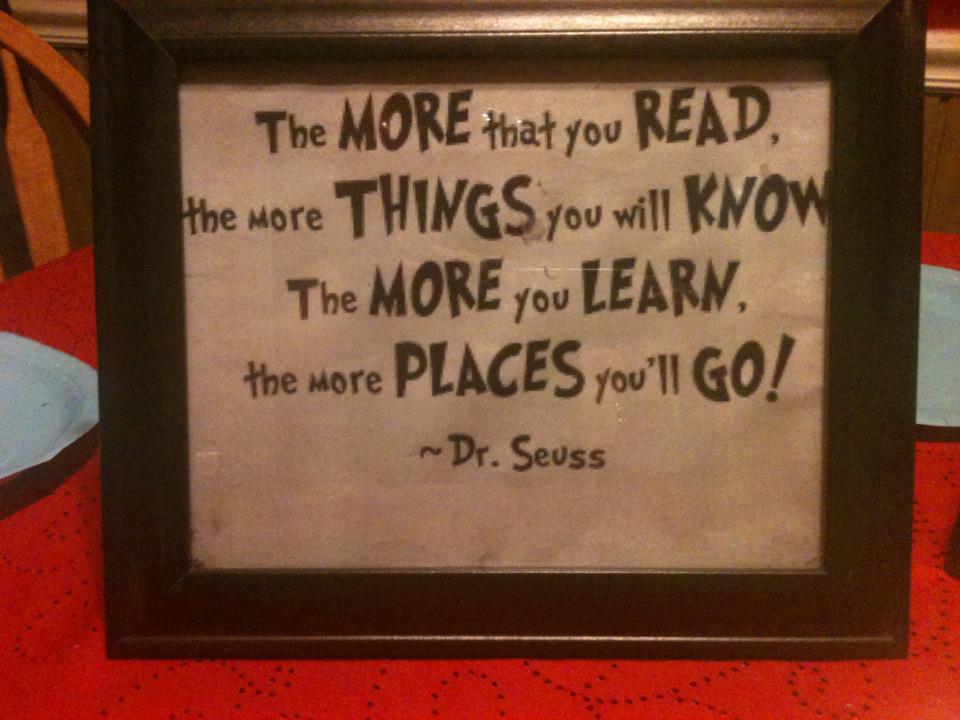 Another Dr. Seuss Quote
Set out Dr. Seuss Book all over the table.
His birthday is at the end of American Education Week.
I like to read to the boys all week. At least a one Dr. Seuss book a day.
***I Will have better pictures after Fridays Party***
Have a FUN and Wacky Dr. Seuss Birthday Party!!