Monster Truck Birthday Party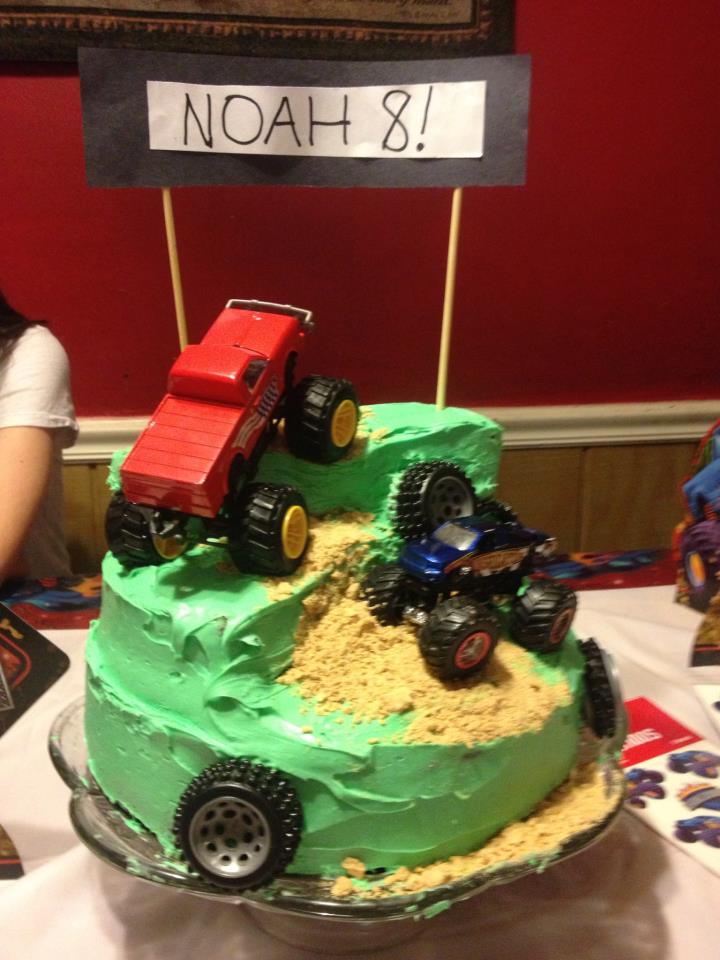 Four cake mixes baked in three tiered cake pans. ~ cut the tops layer cakes in half and leveled them. ~ I used food coloring to make vanilla icing green for grass.~ Graham crackers for the dirt track going up the hill. ~ I used tires from Noah's Zoob toys. ~ And monster trucks we had. ***I did not obsess about perfection. I had very little time to finish this cake in between Basketball game and Party.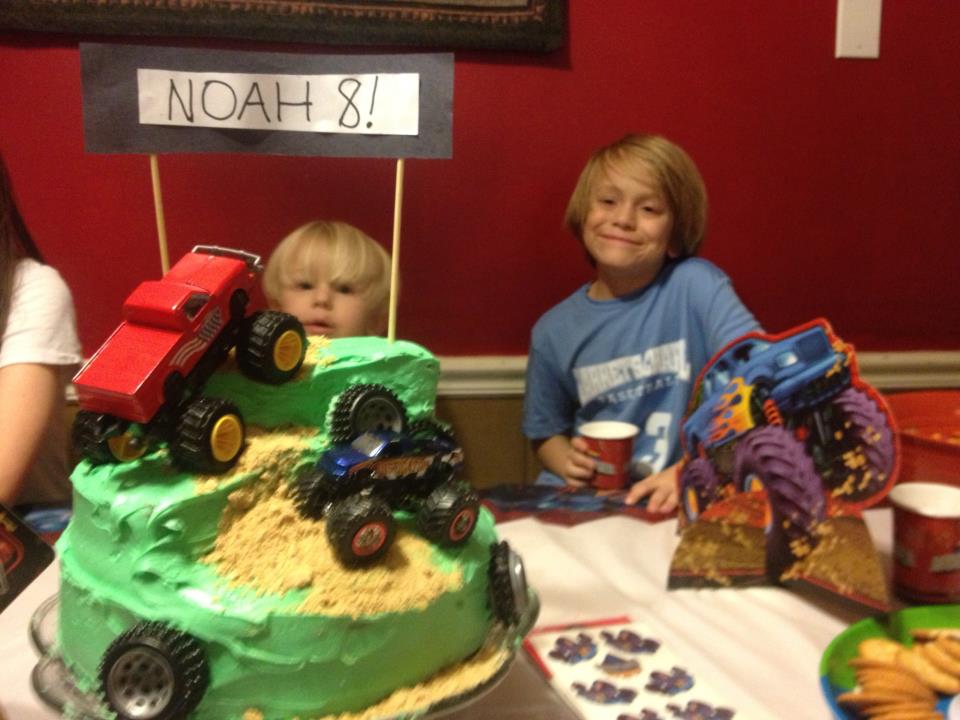 Noah and Jack with the Cake
Decorations:
I went to a local party supply store~ LuLu's ~ and bought Mudslinger Monster Truck theme decorations~ a few pennant banners, table toppers, tablecloth, and cups.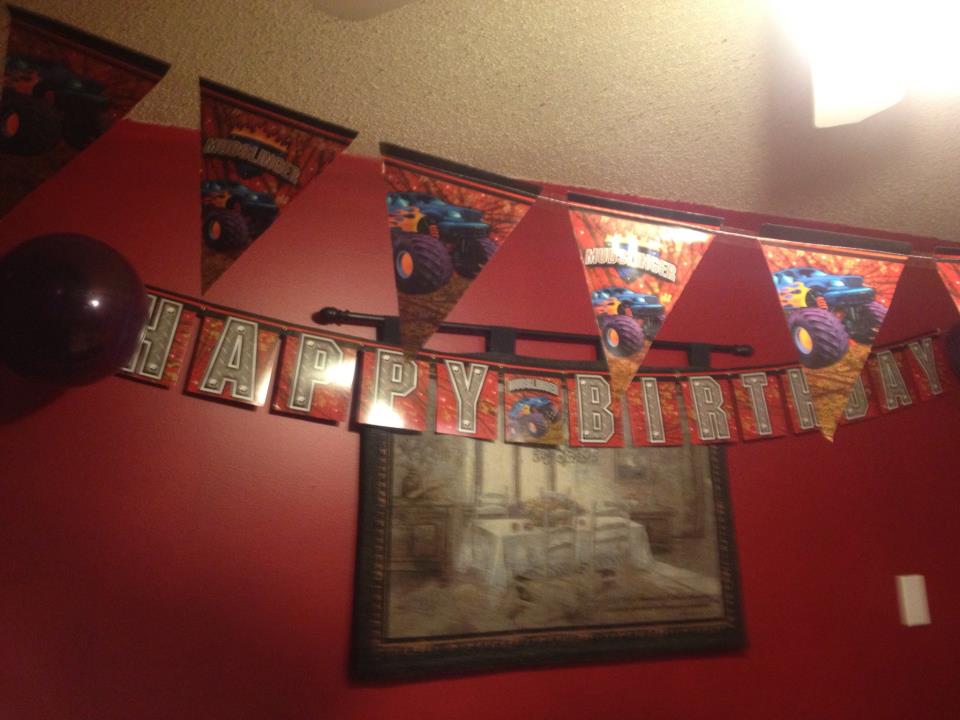 I blew up matching balloons and hung them by string from the ceiling by push pins.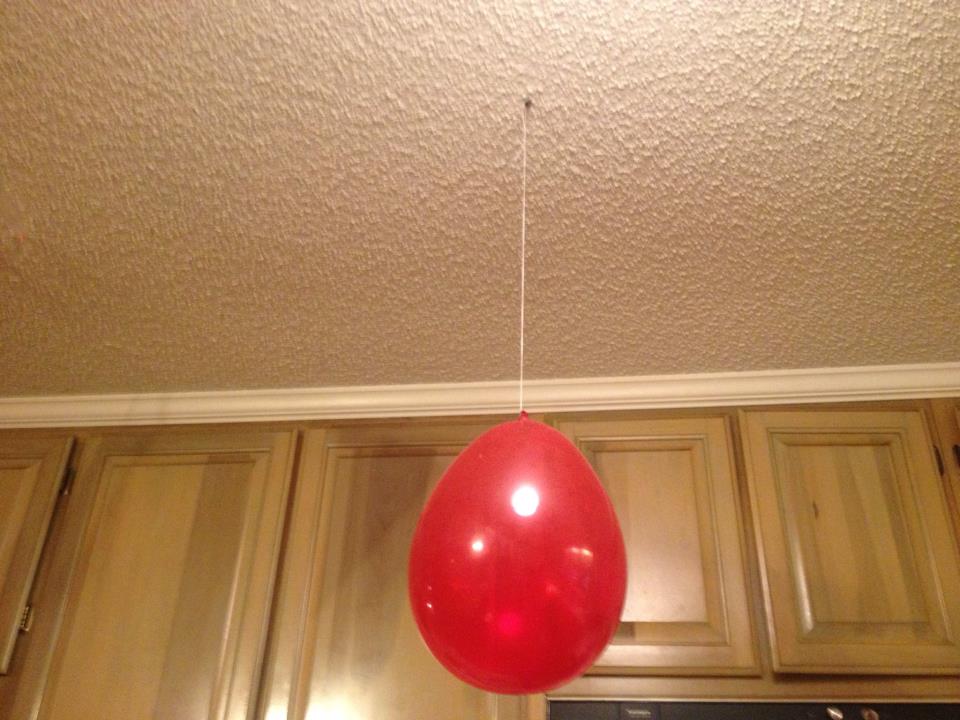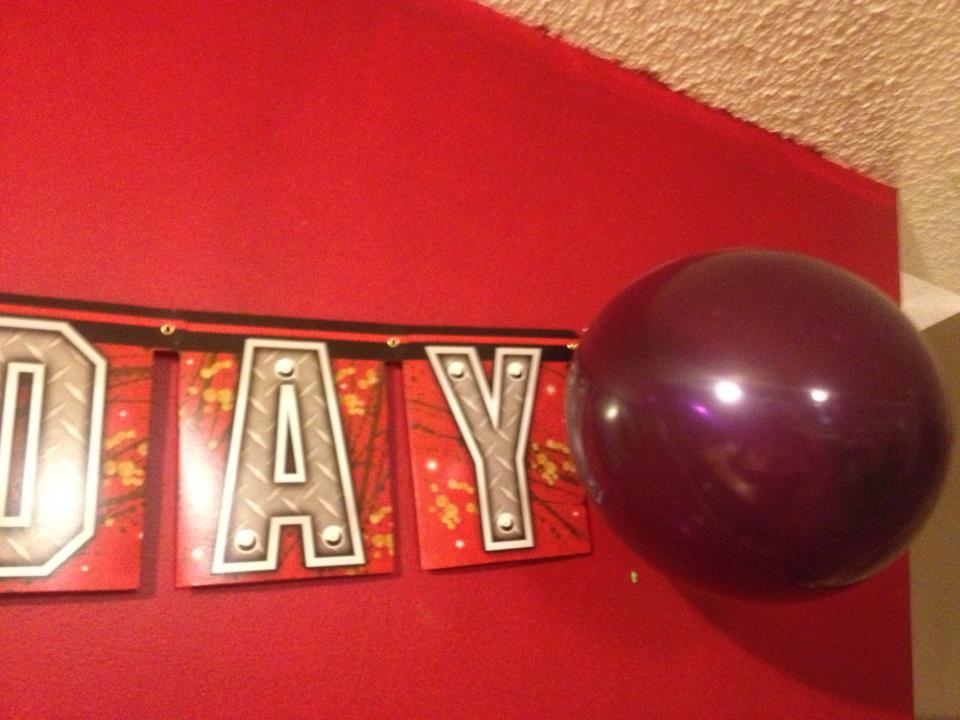 I put balloons any where I could.
Food:
I didn't make any cute signs. I just set out trays of:
~fruits, cheese & crackers
~colored goldfish crackers
~chips & salsa.
I had a veggie tray but completely forgot to set it out.
Fun and Games:
I didn't make up any games for them to play. These boys love to play outside so I just let them run. We have 4 acres and a dirt bike track on the back property. WE had lots of laughter, nerf gun wars, and muddy shoes.
And right before Noah opened presents, his brother Ian didn't think he had enough cake......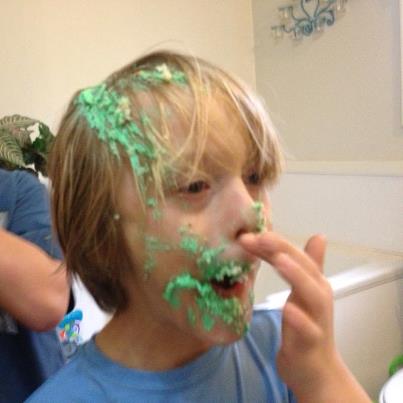 But, don't worry. Daddy got him back. :)