Resurrection Tomb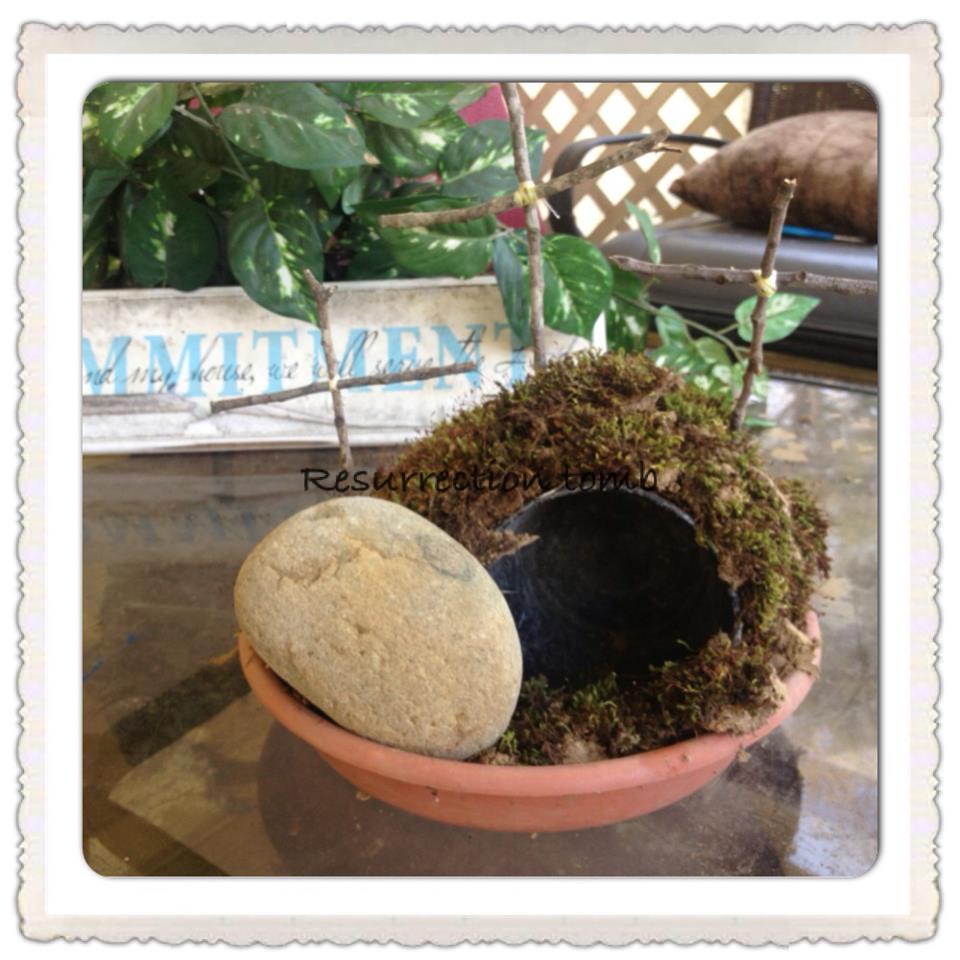 The boys and I went on an adventure in the woods to find everything to make this.
Bottom saucer from a potted plant
Moss from the woods
Sticks found in our woods
A small pot for a plan (had on front porch)
Placed pot on its side.
Covered the saucer and pot with moss.
Broke sticks to make three crosses. Used thread to hold together.
Placed crosses on top.
We will put the stone in front of the tomb;and put it there on Good Friday.
On Easter a child will roll the stone away to reveal a lone cloth and an empty tomb.
Place a butterfly (plastic or paper made) on tomb representing new life.
Place a flag that says, "He has Risen!", on top of tomb.
Matthew 28:6
"He is not here; he has risen, just as he said.
Come and see the place where he lay."